Is Condo Living Right for You?
Some real estate shoppers might find the condo vs. freestanding house dilemma a tricky one. Condominiums, in most cases, are apartment-like housing units — with shared walls — that are independently owned. Condo owners share common areas — lobby, pool, etc. — with other residents of the building, but from a real estate perspective, they own their own units.
Each type of home has its advantages, and it's important that buyers carefully consider all the pluses and minuses of owning a condo before making a final decision.
Let's look at why condo living might be the best choice for you.
Location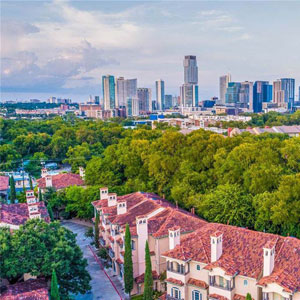 Many condominium buildings are located in dense, downtown areas. If you're the type of person who likes to be in the thick of things, an urban condo might be ideal for you. You'll be able to get your steps in as you walk to dinner or to see a show. Enjoy the convenience of a corner market when you need to run out for a quick half-gallon of milk.
Many people thrive on the energy of a dense, exciting environment, and downtown condos are a terrific way to experience that stimulating vibe.
Pricing
Because condos typically have less square footage than houses, they are often thought to be a more affordable option. And while this is often true, you'll want to carefully research whether this is the case in your specific situation. For example, if you're choosing between condos in an in-demand downtown neighborhood and a house that's a bit further out, you'll have to look carefully at pricing.
Additionally, be sure to consider condo association fees, which can be anywhere from $100 to $1,000 or more per month. These fees must be paid to cover the cost of upkeep on the building, as well as for amenities such as workout rooms, pools, etc. While you're saving money by not having to maintain landscaping, for example, you may be paying an equivalent amount to your condo association for services and amenities.
Access to amenities
Some condo buildings have first-class workout rooms, which, as a member of the building's condo association, you'll have unfettered access to. Pools and other recreation areas may also be available to residents. Some buildings offer housekeeping services, and some furnish concierge services, with experts available to help you with restaurant reservations and other arrangements.
Owners of condos in one luxury Miami building get a free one-year membership in Jetsmarter, an Uber-esque service for air travel. Not sure any condo buildings in Central Texas are offering anything quite that luxurious, but you get the picture!
Community environment
Many homeowners appreciate condominium life because of the sense of community that can come from these environments. Some condo associations host regular gatherings that allow neighbors to mingle and get to know each other. Additionally, there are opportunities for socializing in the workout rooms and pool area.
If you are considering purchasing a condo, you might ask around to find out how big the community aspect is in a particular building. Knock on a few doors and ask your potential neighbors about just how neighborly the building is.
Minimal upkeep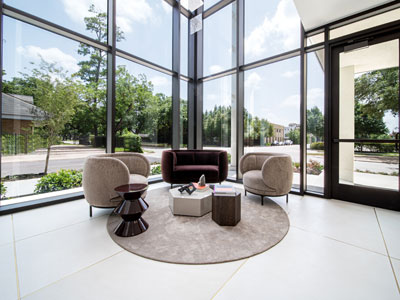 Hate mowing the lawn? A condo might be just right for you! The fees you pay to the association take care of upkeep on shared facilities, common areas, and landscaping. Keep in mind, however, that you are responsible for repairs or changes to the interior of your own condo unit.
Security
Another draw for some homebuyers is the sense of security they get from living in a condo building. Many buildings have security staff to ensure residents' safety, and entrances to condo buildings are often quite secure, with a doorman to screen out would-be interlopers, for example. Condo parking, too, is often quite secure, with regular patrols to ensure that your vehicle is safe and that you are safe walking to and from your car.
So what are you thinking?
Is a condo right for you? Now that you have the information you need, you can make a decision about whether purchasing and living in a condo is optimal for you and your lifestyle. And whether you decide to go with a condo or a house, the experts at Swanson Realty Group are standing by, ready to help you find the home of your dreams!