Our Services
Swanson Realty Takes Care of You From Start to Finish
We don't just assist in the buying and selling process, we are here after you move for anything you need!
Representation
Representing your best interests is at the top of our priority list. ***you may rest assured that we work for you and represent your best interests. We will negotiate the best price and terms for your home, keeping our focus on helping you achieve your goals. We are in your corner!
Communication
Keeping you informed and up-to-date is key; you will receive consistent updates on the status of your contract. we want to answer questions before you even have a chance to ask them. Regular communication with lenders and the title company on your behalf will make sure that you have a smooth and successful closing process.
Home Inspections
Home inspections are a critical component of the contract to close process. Once they have been scheduled, notify you. Upon completion of inspections, we will be there to assist you in reviewing and negotiating any requests received, with the focus of keeping the most money in your pocket.
Closing Time
As closing approaches, we are here to ensure you are fully prepared. From reviewing closing documents for accuracy prior to closing to make sure you receive what is due to attending closing to answer any questions that may arise, our mission is for you to receive the best service possible. Our support doesn't stop at the closing table! From coordinating last minute items and providing assistance for your next move, you will be sure to have an amazing experience.
Negotiation
Once the best offer for your home is secured, negotiations do not stop and neither do our efforts do not some there. Providing you the guidance and support necessary to ensure you receive the best possible service is **at the top of our priority List** throughout the duration of the contract, from offer, to acceptance, to closing. Further negotiations are handled with care and consideration, right up until the moment you have signed on the dotted line.
Appraisal
When it's time for an appraisal, we deliver peace of mind. Market area research will be conducted for comparable home sales that will be provided to the appraiser.. If necessary, we will personally meet the appraiser at your home to guarantee the appraiser understands every aspect of your home, from upgrades and special features that add value to your home.
Loan Process
We are here to help ensure a successful closing for your home. We will check in with the Buyer's lender regularly to be certain that everything is well with their loan process and that any issues are resolved in a timely manner to get you to closing.
Title
We work alongside the title company to ensure that the process, from start to finish, is smooth sailing. From delivery of documents, to reviewing the title commitment, to weekly checkins with the title company, to scheduling your closing, we provide a stress-free journey to the closing table.
Your Custom Marketing Plan
Well-researched Pricing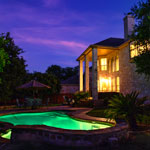 Capturing the right price in any given market is one of the most critical elements in a successful real estate transaction. Correctly pricing your property means diligently studying the market to know what interested buyers are willing to pay and to price competitively within that range. This is what will position your house to stand out against other listings. We will keep you upto- date with changes in the market and the effect on the sale of your home.
Captivating Staging
Staging is what creates a "wow factor" when a buyer walks through the door of your property. It's what creates an emotional response and can often be an influence on whether or not an offer is made. From maximizing curb appeal to creating a clean and open interior, we will guide you on how to capture maximum buyer interest by highlighting the unique features of your house.
High-Quality Professional Photography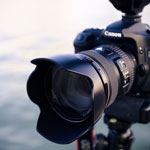 Crisp, clear photos will make your property pop online and maximize visual appeal. We work with highly qualified, professionally trained real estate photographers who specialize in making your house look its absolute best. Visual tours will be provided for potential buyers to help them visualize the home.
Engaging Videography
Video is at the heart of an effective digital marketing campaign and can provide a distinct advantage in a competitive market. Best-in-class Print Marketing From flyers to postcards to custom brochures, we'll determine what professionally printed marketing pieces will move the needle to maximize the sale of your property.
Targeted Networking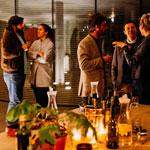 In real estate it's not only what you know, it's who you know. As active members in the real estate community and our community at large, our team will market your listing to top agents and buyer specialists in the area, in addition to relocation firms, generating excitement and ensuring maximum exposure. From coordinated area tours and Realtor events, we will leverage our vast network effectively to sell your home.
Your Listing, Amplified
When you list with us, we have access to the Keller Williams Listing System, or KWLS. This proprietary, exclusive system ensures your property is marketed online 24/7 through hundreds of the most popular search sites, including our intuitive company website that allows us to capture potential buyers' information. Additionally, your home will be listed across several MLSs covering all of Austin, Dallas, San Antonio, Central Texas and Houston markets.
Cutting Edge Digital Marketing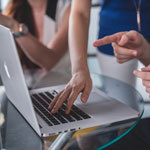 With nearly 44 percent of buyers starting their search online and 95 percent of buyers looking online at some point in their home search, mastering the digital space is a must. From custom domains to social media marketing to our SEO-optimized website and mobile search app, your listing will shine online. It is our goal to provide innovative digital marketing strategies to ensure the right buyers find your property and take action.